MUHS Hidden Talents: Kyle Jarrett finds Success in Personal Custom Shoe Business
Kyle Jarrett is a student at Musselman High School that isn't known by many. He keeps to himself, but he plays basketball for our high school team and also has a leadership role at James Rumsey. What people may not know about Kyle outside of great grades, leadership, and sports, is something unique: Kyle is artistic and talented with customizing shoes.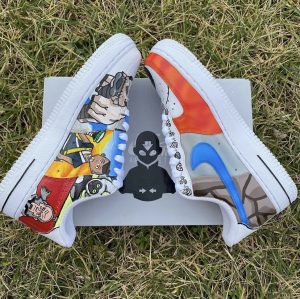 Kyle has his own custom shoe business brand called TwinKyleToes. Kyle started customizing shoes almost three years ago with his first ever shoe being made January 26, 2019. He got the idea to customize shoes from seeing videos on Instagram and YouTube. He has always been into art and shoes and wanted to buy a custom pair from people he saw on social media; however, Kyle stated, "But then I thought, why not do it myself. Once I started, it then slowly grew into a passion of mine and a small business."
Kyle decided to make his own custom shoes for fun first, then turned it into a small business. Kyle has customized a total of 35 shoes: 11 of them for himself, 3 for family members, and the rest were orders through his business. His favorite shoe he has done so far is a Tom and Jerry theme for himself, but he stated, "My favorite shoe that I have done for someone else was the Spongebob and Patrick shoe."
The price of his custom shoes is what he pays for the original shoes with the additional amount coming from the design (anywhere from $60-$100.) Difficulty, time, and the material usage all play into the price as well. Each shoe takes some time to make, which can be seen through the detailed artistry that is put into each shoe. Kyle plans to just do this as a hobby and make some extra money for, but if he has an opportunity to do it for a living, he would pursue it.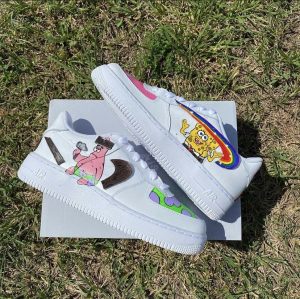 If you're interested in Kyle's work, feel free to check out his account, @twinkyletoes on Instagram.