Local Curiosities: Musselman's Tree is a Community Connection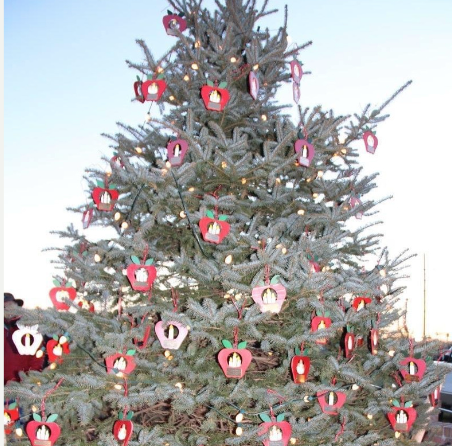 There has been a tree in front of Musselman High School for years, however why is it there? What purpose does this simple tree serve to our school, and our local community? For those who live around here, you may be aware of the annual tree lighting ceremony that occurs every December. This event is always the night before the yearly Christmas parade. While the parade itself predates the first tree lighting, which began in the year 2000, ever since the tree has become a Christmas tradition of the local community.
Why do we light the tree, and why is it such a big event? Well in 1999, 16 year old junior, Chad Brock died on his way to homecoming in a car accident. Chad Brock was a rising star at Musselman High School, having received All-Cumberland Valley Athletic league and All-Potomac Valley football honor awards. He was also named as the All-Area Kicker by the Journal and the Herald-Mail newspapers in 1998. After his death, his parents Randy and Diane Brock donated a Christmas tree to the front of the school in memory of their late son. Since that day a new tradition was created in the community, a ceremony at start of the Christmas season.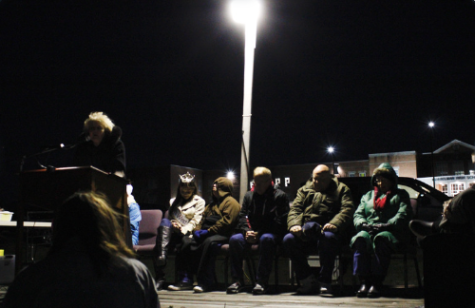 This ceremony is to honor not only Chad, but also any other loved ones via apple ornaments with the names of those loved ones that passed away. These can be purchased in order to commemorate a the passing of a loved one. The night before the parade, everyone in the community gathers to hear songs sung by the school choir and listen to the names on the apple ornaments listed off one by one. With each name, a new ornament adorns the tree.
This year the tree lighting occurred on December 3rd at 5:30pm and the parade occurred on the 4th of December at 11:00 am. Both events were free to attend, and were a good way for the community to bond with one another. Two great events that serve as our area's special way of getting the local community into the Holiday spirit!