Deputy Strickler Wins Handle with Care Award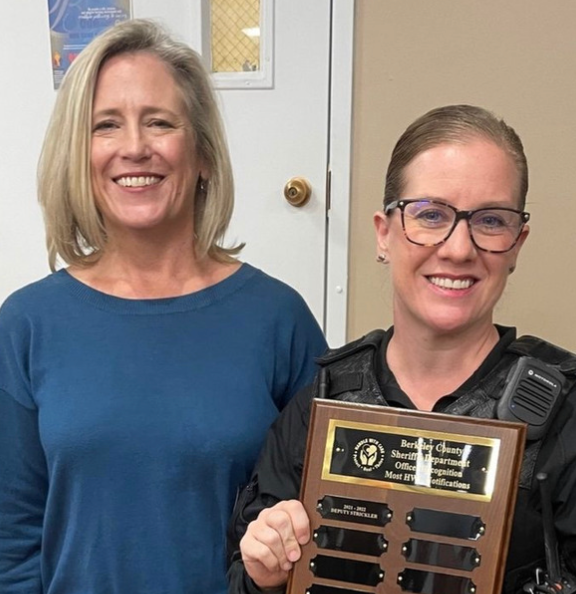 There is a new sherif in town and she's the definition of a girl boss. Her name is Deputy Strickler, and she was recently honored with the Handle with Care Award.
The Handle with Care Award was created from the program with the same name. When an unfortunate major event happens in a home with a child that attends one of the schools in Berkeley County, a sheriff will contact the school allowing teachers and staff to be aware. This was implemented to help the emotional well being of any student that may have witnessed or experienced something traumatic. Staff can then aid or understand that the student might need extra space or attention during the school day.
Deputy Strickler, who is the new resource officer at MuHS this year, has won the award due to how many recommendations to the program she made.
She loves her job and she's has been a cop for three years. When asked what her favorite part of the job is, she stated, "Shutting down domestic violence."
Before she was a sheriff and a resource officer, she was a personal fitness instructor and currently still does jiu jitsu. She was originally a stay at home mom with six beautiful kids but she wanted to get out of the house and do something fun.