Basketball #33 Award Given to Varsity Senior
At Musselman our boys basketball program rewards a team member every year with the number 33. The number 33 is an award given to the hardest worker in the off season. For the 2022-2023 school year, the number 33 award recipient was given to senior varsity player Kyle Jarrett.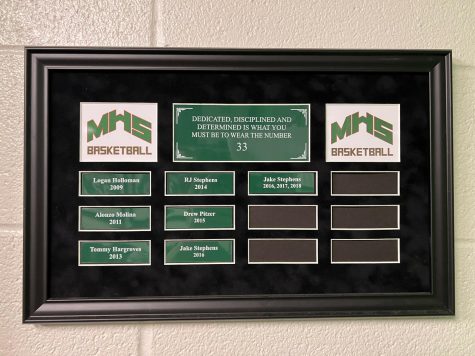 This tradition started in 2009 when head coach, Coach Basile, saw a college do the same thing with a different number. The reason for the number 33 is the jerseys we used to have, and even today, look like throwback Boston Celtics Jerseys. Larry Bird is a Celtics legend who wore the number and that's how it all started.
This award is typically given to seniors, although anyone can win it, but they do have to play on the varsity. The winners of this award in the past have been: Logan Holloman, Alonzo Molina, Tommy Hargroves, RJ Stephens, Drew Pitzer, Jake Stephens, who actually won 3 years in a row, Tj Stuckey, Brendan Doleman, Jordan Holmes, and this year, Kyle Jarrett.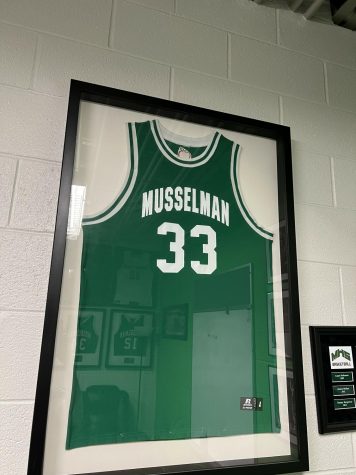 Taking a moment to talk with Kyle, he answered a few questions about winning the award. When asked if receiving this award was a goal he worked towards, he responded "Yes, since my freshman year it was a goal of mine to be #33, but I was working hard to get better not only in hopes of getting the number. It was more of an alternative goal that I was striving for."
Kyle also stated in regards to the emotion of winning the award, "I was happy. It felt good that my hard work was being noticed, and since it was a goal of mine it was also reassuring that I was working hard, but it also made me want to continue to work even harder. The number is a big honor for the team and I wanted to wear it to the best of my ability and show why I am deserving of it."