December Student Artist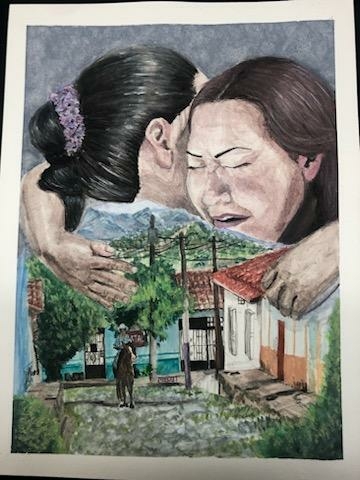 December's Artist of the Month is Jennifer Rodriguez. She is a junior here at Musselman who has been nominated by Mrs. Burton.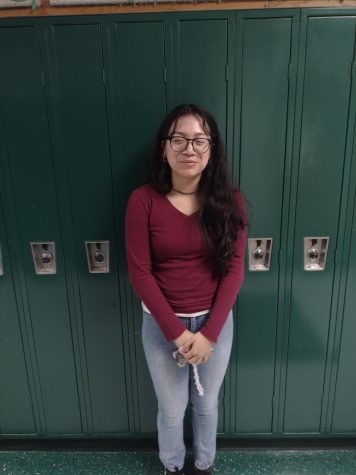 Jennifer wasn't sure why she was nominated, but thinks it's because she's good at drawing. However, Mrs. Burton nominated her because she remembered Jennifer.
"Jennifer is an incredible artist. Her skill and talent alone deserve a spotlight. I noticed her artwork a few years ago at Creative Arts Night. This year I finally have her in class and I am pleased to say that her attitude and work ethic are just as impressive. I am excited to work with Jennifer this year and next."
Mrs. Burton is correct about her skills, as Jennifer'sstates her capabilities clearly, "I go for a more realistic look." She knows what she's interested in, and that is reflected in her answer.
Unlike last month's artist, Katherine, Jennifer uses more traditional mediums, "I usually use acrylic paints and colored pencils."
Acrylic paint is quick-drying, easy to paint over, easy to paint and can be mixed making it appealing to artists regardless of experience. Colored pencils are easy to use and stay dry, so potential messes are much smaller.
Jennifer is inspired by many sources, online or otherwise. "I find inspiration in artists I see online but also what I'm interested in at the moment." Keeping a set of interests to fall back on when you're unsure what to draw is always a good idea. Not only can you improve your art, you can also improve that skill.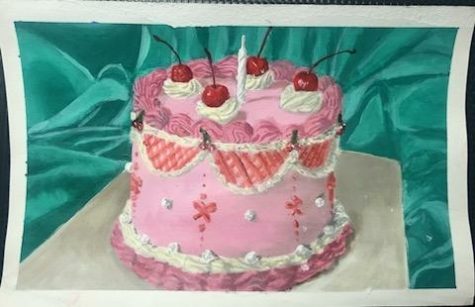 She also knows how far she has come from where she was. "I think to draw is always a good idea. Not only can you improve your art, you can also improve that skill."
Jennifer also knows how far she has come with her art skills, "I think I've improved on paying attention to the small details in my art and using a variety of different colors." While there are a few basic colors to start with, once you start looking to color accurately it can get rather frustrating. This is why palettes like the 64-crayon pack exist. Using a wider variety of colors also helps to throw in small details.
However, there is always room for improvement. Jennifer stated, "I want to practice more with drawing things that don't exist, something like surrealism." Surrealism is a kind of drawing style that features vaguely unrealistic subjects. It looks like it could be real, but is twisted in strange ways.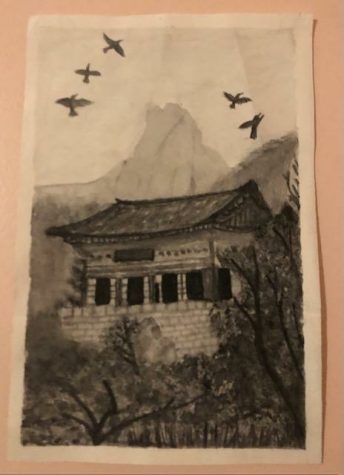 Jennifer had excellent advice for artists, regardless of their skill level, "Not to care that much. The more you think on what to draw, you can feel pressured to draw exactly what you want but it's better to go into your drawing with a clear head. It's still important to have a reference though. The results can be even better than you imagined it to be."
Overall, Jennifer is a kindhearted artist with an obvious passion for what she does.