OLWEUS kickoff brings MuHS Rejuvenation
During the week of September 19th-23rd, Berkeley County and Musselman High School celebrated the kickoff of OLWEUS for the 2022-2023 school year through a community wide event. Musselman High School participates in OLWEUS, an anti-bullying and prevention program and is shifting its way back into lessons that are meaningful and relevant to students.
At Musselman High School, weekly lessons began and statistics and facts about bullying and prevention were given over the announcements throughout the week.
Many students have differing opinions about the program within our school. A few interviewed students recommended letting students share their experiences in class, with the intention to not only offer useful advice, but to make them feel more comfortable in an educational environment by informing others of their struggles.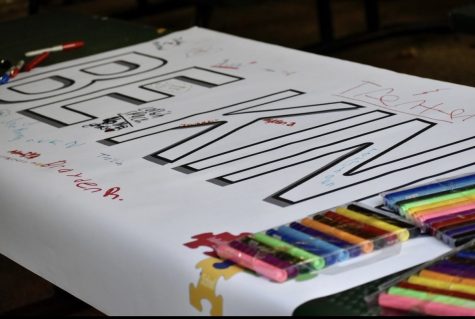 Over the past few years, Covid-19 heavily impacted the way OLWEUS was executed and how the topic was approached; however, there are plenty of goals for the program moving forward.
Mrs. Molly Rakes, a teacher and the head of the OLWEUS committee at MuHS, offered much insight on what is and has happened thus far. When Mrs. Rakes was asked how we could make the topic more interesting to students, she stated, "We have brought up and already started the idea of implementing student feedback into the lessons. This would help prevent the lack of interest and promote more of a positive connection to the program if they feel like their time isn't being wasted on redundant or irrelevant topics."
Rakes was also asked what could be done to make the school a safer place.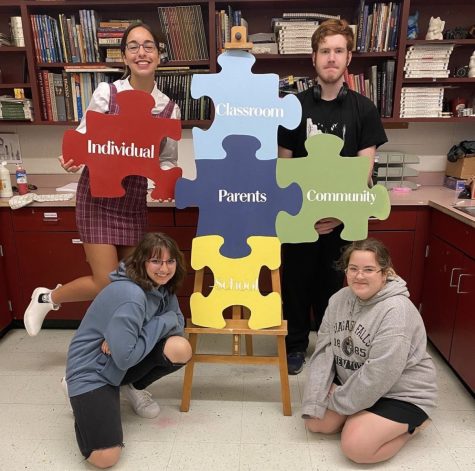 "Students' voices should be a top priority when dealing with possible allegations of bullying, and students and teachers should speak out when witnessing bullying or any type of possible discrimination," stated Mrs. Rakes.
Her main goal is to encourage the staff to be able to talk to students and build trust where students feel comfortable enough to come out about their situations.
In addition to OLWEUS, September 4th-10th was suicide prevention awareness week and was founded for the sole reason of spreading awareness of suicide and its impact on people. Suicide is the 12th leading killer in the U.S. each day, out of grades 9-12, 3,703 teenagers try to commit suicide. Statistics show that over half of these numbers have experienced physical or mental harassment within the week of their attempt. This goes to show that even subtle harassments can lead to serious repercussions and need to be taken seriously, of which OLWEUS is trying to raise awareness and prevent.