Signing Season begins for the MUHS Seniors: Highlight Wyatt Newcome
As the end of the 1st semester is drawing close, many exciting things start happening for our senior athletes. One of the biggest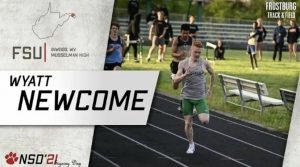 things is that some of our star seniors start being contacted by colleges and are asked to further their sports career with them.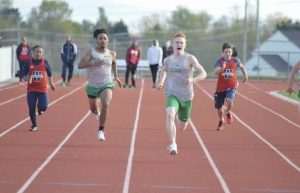 This is very exciting and is an amazing honor, as only the top athletes get this chance. In this article, we will be focusing on one of Musselman's stand out track runners, Wyatt Newcome. Wyatt Newcome recently committed to continue his track career as a sprinter at Frostburg State University. We got a chance to interview him and learn more about him.
When we asked Wyatt why he decided to keep running in college, he said, "It is simply because I love track." He said that track is a part of him that he wants to keep for as long as he can. Wyatt told us that his main events in track are the 100m, 200m, 4x100m, 4x200m, and the shuttle hurdle relay. We then asked Wyatt what his biggest challenge has been the past four years of his running career. He said, "It without a doubt has been Covid-19. I was unable to have a track season my sophomore year, so it was up to myself to continue training and staying in shape."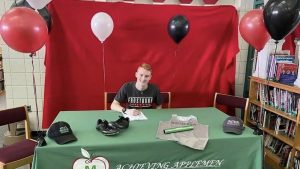 We wanted to know a little bit more about Wyatt outside of running, so we asked him about some of his other passions. He said that one of his biggest passions is animal keeping. "I love animals very much and I've been super fascinated with them since I was a little kid." He also loves photography and tries to find time to take pictures whenever he can. Lastly, when asked who has been some of his biggest supporters throughout his track career to get him to where he is now, Wyatt stated, "My parents and trainers have equally been my biggest motivators." He said that they push him every single day and they always know how to get him back on track when he starts straying from his path.
It was great getting to Interview Wyatt and we wish the best of luck for him. We also wish the best of luck to everyone else that is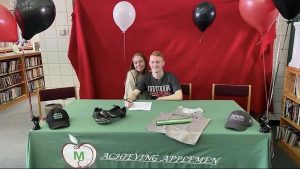 trying to reach for big goals after High School. Wyatt told us that your biggest supporter always has to be yourself and that you are always good enough to reach your goals, and we believe in that statement for everyone!