Coach Highlights: Checking in with Coach Thomas
We are officially halfway through the 2021 high school football season.  The Musselman Applemen are currently 1-3 after  finishing their fourth game and a week long break. Before the Friday night lights hit, we decided to take a closer look at the team.
The Cider Press sports section got the opportunity to interview Coach Thomas, the varsity football head coach. We asked questions about the current 2021 season.
Q: How is the season so far?
A(Thomas): We are currently 1-3, but we have 6 games to go.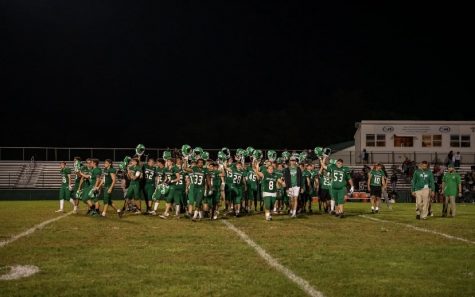 Q: What is the goal for this season?
A(Thomas): The goal is to improve every week and have a winning record.
Q: Who are stand out players so far this season?
A(Thomas): Seniors Kobe Hayeslette, Jaiden Bunny, and Jacob Miller. Juniors Bayden Hartman and Ray Adames. Freshman Zavier Pollard.
Q: What time are you looking forward to play?
A(Thomas): I always look forward to Hedgesville because are a rival.
Q:What challenges have you faced this season?
A (Thomas): It's my ninth year of being head coach and I haven't seen this many injuries.
The upcoming game for the Musselman football team will be Oct. 1st against Morgantown.