Wrestling End of Season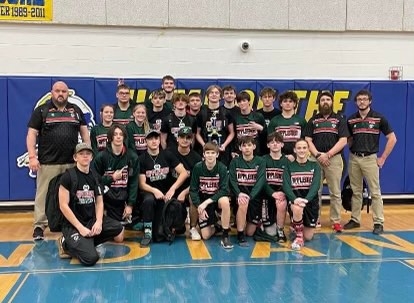 The Applemen Wrestling team had a great season this year going 28-6, earning them the 3rd seed in the region and a state tournament visit.
The Cider Press caught up with Coach Metz to see how he thought the season went.
When asked how he thought the regular season went he said, "Overall, I think that as a team we could have done better, but we also could have done worse."
Metz went on to state who he thought were the outstanding players during the season: "I think we had three guys do really well this year which were Collin Edwards, Zavier Pollard, and Darragh Goodwin."
The team placed 22nd at states, which was not where they hoped to place, "It definitely didn't go as planned we were able to place 22nd," stated Coach Metz.
When asked who the top performers down at states were he said, "Collin Edwards, and Hayden Windsor."
Although the seasons did not end the way the team had hoped, the team seems to already be looking forward to improving for next year.
Coach Metz stated, "We are still a young team and we had a lot of effect and fight in us, but next year we need to go towards the fundamentals more."