Tennis Season Snapshot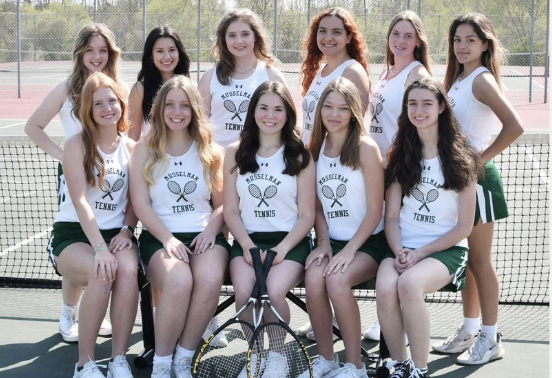 Many sports teams across the globe set goals to accomplish by the end of ever season. This comes with the hope of success, self improvement, and to even build character. However, one team that is truly big on building character is our very own girl's tennis team here at Musselman High School.
While speaking to a few of the players and hearing how excited they are to start their season, we asked around to see who they thought the most improved player is.
With a 5-1 vote, Reghan Miller was nominated the most improved player of the year. Reghan has stated that she is super excited for her season and cant wait to, "spend time doing things she loves with her girls."
The head coach of the girl's tennis team is Cynthia Raines. This is her 2nd year coaching the Lady Appleman and she is super excited to see what her girls can do! She has set a few goals that she wants to achieve by the end of the season.
"Some of my goals include having a winning season, seeing each individual improve, and most importantly for everyone to have fun," stated Raines.
We wish the best of luck to our girls and hope they can accomplish the goals they have all set for each other.