Seeing Double: Gordon Twins Make Moves for Boys Soccer
The Musselman boys soccer varsity team has a unique senior class with two of the players being twins: Jayson and Jacob Gordon.
First up is Jayson. He has been playing soccer for 14 years as center attacking mid, he's involved with the basketball program, and is the kicker for the MuHS football team. When asked why he started playing soccer, Jayson stated,"I started playing because the rest of my brothers always played."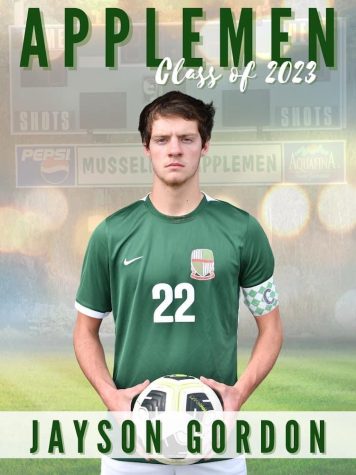 Jayson has some seasonal goals that he hopes are accomplished, " I hope to win the sectional championship." To accomplish those goals as a team he stated that the team needs to be sure to be focused and ready to play everyday.
On Thursday, September, 22nd the Musselman varsity soccer team played their senior night game against Martinsburg winning 6-1. Jason Gordon scored three of the goals that night, providing big plays for the team to get on the board.
The next twin is Jacob. He has been playing soccer for 12 years as a center midfielder and is also apart of the MuHS basketball program. When he was asked why he started playing he said,"I started playing because my parents put me in the sport and I loved it."
Jacob hopes the team accomplished big things this season, "I would like to win the section and make it to regionals and to accomplish this goal we need to score on our opportunities and finish the goal."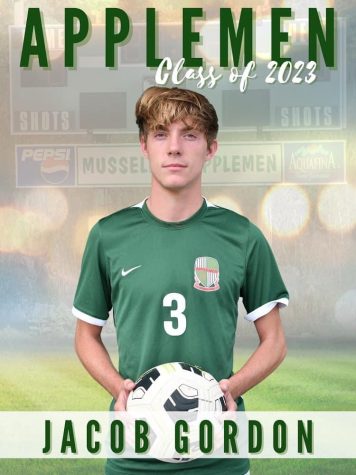 Their teammates would describe them as the perfect kids, great players, funny, and key people on the team. Many had great things to say about both players. Jacob Clemons said, " I believe that Jacob is a better player because he plays smarter," whereas teammate, Conner Brown said," I think Jason is better because he is much more aggressive with his attack and play style."
When asked who the funniest twin was they both agreed that it was Jayson, but when asked who the smartest was they both agreed that it was Jacob.
Both of the brothers were asked how they would describe their brother's play style. Jayson stated," my brother has a very high IQ play style." Having a high IQ play style means to think before every decision you make and act on it. Jacob stated,"Jayson is a physical player and is aggressive on the field". Being an aggressive and physical player means that he likes to use his strengths and speed to attack the ball and score as much as he can.