Mrs. Kleppner Leaves Musselman to Continue Reaching Students
Our principal, Mrs. Kleppner, has recently announced that she will be leaving her position to move on to a new job. While she will be sorely missed, her memories and accomplishments will be forever remembered.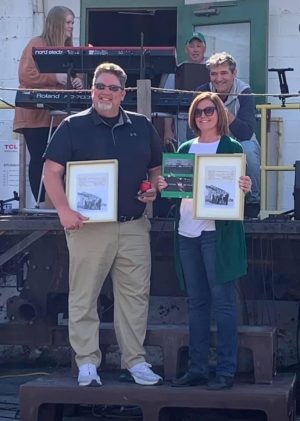 Mrs. Kleppner has been at MHS for 24 years, in fact, she has been at the school since the first day Musselman High School moved to the current building in 1997. She was originally an English teacher and she taught women's tennis. She became assistant principal in 2004, and later on in 2011 she became the Mrs. Kleppner we know today. During her time here, she has constructed the PLC, an area where most freshman have classes when they first attend MHS. She wanted to give freshman a way to ease into the new school, but her main goal was to leave a positive mark on students.
When she arrived in office, she wanted to make MHS a better place than what it currently was. Although she accomplished this goal, she only wished she could have focused more on our school's SAT scores. Mrs. Kleppner stated, "I wish I had more time to focus on our SAT scores. I know it's still very new but there are a lot of support options out there. These will help students do even better on the SAT and especially those going to a post secondary school. I think we are just getting comfortable with that, and as well as teaching teachers how to use those support services. Even though I wish I could do more, I think we have a good base for the new principal coming in."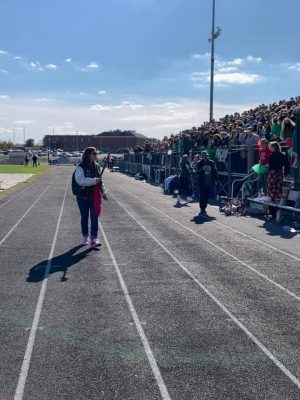 Her new job is actually a new position, as she is going to work for the Berkeley County School Board. The new position is known as the Executive Director of Secondary Schools. Mrs. Kleppner explains her duties as sort of mentoring other schools, more specifically middle and high schools. She will be watching over 6 middle schools, and 4 high schools. She will also be responsible for supporting principals at the other schools she is monitoring, in other words she will be troubleshooting or simplifying things for other principals who may need help.
Mrs. Kleppner also has given a message she would like the new principal to see. She relayed the following, "This is a great school if i'm being honest. Our staff is excellent. Our students are excellent, and this is a very family oriented place. Everything is set and ready just for them to move forward. I think they will be very successful if they just take what's here, and bring it a step further."