Drip of the Week: Flannel
Welcome to Drip of the Week, where we will cover current, past, and possible future fashion styles and trends. First up, is the current popular flannel.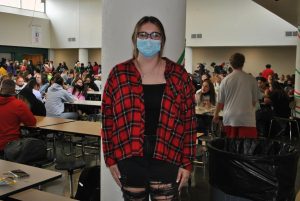 Autumn and winter of 2021, plaids and checks are alive and vibrant. In fall, layering is really the name of the game. Flannels — especially lightweight ones — are ideal layering pieces. Layered appropriately, such a top can be worn in sub-zero temperatures, as well as into the hotter months in the year. A good flannel shirt is capable of keeping you dry in rain and snow, or even when you are sweaty.
Alexis Levie, a senior at Musselman High School, when asked about why she likes flannel stated, "I like how I can style them. You can wear them with anything and they're comfortable and warm. They also go with everything and can be dressed up or down."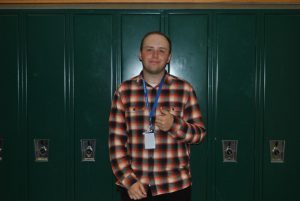 The use of flannel plaid shirts was at its peak in the 1990s with popular/known grunge bands like Nirvana and Pearl Jam. Bands would  use them as one of the trademarks of their shaggy look, but they are now making a reappearance. Even teachers, such as Mr. Huffman, a teacher at Musselman High School, stated "When I was young in high school I started to wear flannel. I still do today because I really like plaid."
All ages wear flannels, from babies to elders. It's just a fashion statement for any gender or age you are, or style you have. Seniors, Jayden Foundren and Ivory Taylor believe that flannels can be styled with almost everything, "A sweatshirt, jeans, leggings, crop tops, or any shirt. Any of those can work with flannel, which makes it very versatile."
Stay tunned for the next fashion trend!