Senior night for Musselman's girl's soccer team
Riley Shank, Sports Journalist, Photographer
October 7, 2021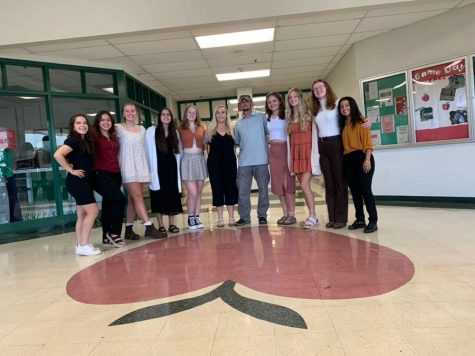 On October 5th the Musselman girls varsity soccer team took the field; for the seniors it would be their last time on the field that started their high school career. That night was one to remember for the girls even though they couldn't bring home the win. Overall the Musselman girls soccer team did a wonderful job on their senior night. The head coach believes the team did their best.
When asked how the season went, Shawn Kelly, head coach for Musselman girls Varsity soccer team, stated, " I am very happy with how the season has went thus far. I do not gauge it on just wins or losses. The ladies have put a ton of work in and they have learned to keep working hard no matter what
the record may reflect."
Shawn expressed how he has enjoyed coaching soccer  because soccer isn't just learning how to play soccer.
"It teaches you so many more things than just that. Soccer teaches you accountability, confidence, and how to create an amazing work ethic. These girls have never given up on soccer no matter how hard it was to pursue, and that is why we all are so very proud of them."
The seniors will be remembered for their hard work and dedication they put in for all these years. Great job girls we are all so proud of you and the hard work you brought to the team.