Cross Country 2021 season snapshot
This fall season has been very exciting for our Musselman athletes. One of the sports that have been really standing out this year is our Cross Country team. Though the team has lost many players over the past few years, the new upcoming athletes have done anything but disappoint. We have had the chance to go to our home course at Poor House to see our team run and ask some of our star runners some questions. We interviewed Parker Mackey, one of our star seniors on the team. We also got a chance to interview Briley Ricketts, a first year senior runner.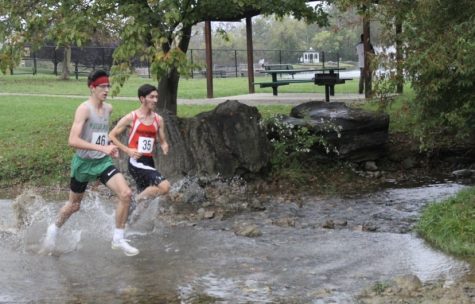 Parker Mackey, our star male runner this year, took first place at the Poor House meet. This course is known for being one of the hardest courses and is always a challenge amongst the runners. When we asked Parker what his biggest challenge this season has been leading up to this meet, he said it has been the workouts and trying to meet all of his times. Parker told us that the way he prepares on the day of meet is he makes sure he eats well, stays hydrated, and gets good music to listen to. We also asked Briley, our star female runner, how she prepares on meet day. Her response was, "I always just make sure I am relaxed and just do me."
Cross Country is an extremely time consuming sport, so when our runners get time away from running, they like to spend their time doing things they love. Parker said that when he isn't running, he is playing basketball, hanging out with his dad, and playing Xbox with "the boys." Briley said that she also plays basketball and enjoys spending time fishing.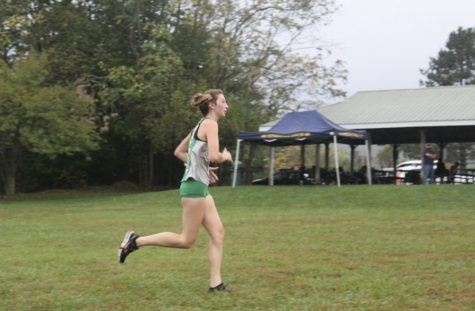 Something we have learned from our runners is that running is not all physical. Parker and Briley both agree that Cross Country is a very mental sport and that you have to get in the right mindset to really succeed. Briley also said that not allowing your self to walk or let go of your pace is very important. Sticking to their times can be a very hard challenge, but it can be the difference between first and second place.
We want to thank Briley Ricketts and Parker Mackey for letting us get an inside look at the team and hope the best for their upcoming regional and state meets!