Musselman takes home Bocce Ball win for Special Olympics
Recently, our Applemen were fortunate enough to participate in this year's unified special olympics at Spring Mills High School where our team took home the trophy! Musselman, Martinsburg, Spring Mills, and Hedgesville were all in attendance for this event. The kids were competing in a bocce ball tournament to see who would bring home the gold. The event was great as the event had bocce ball, corn hole, food, drinks and even Miss West Virginia was there to take pictures and help out with the event.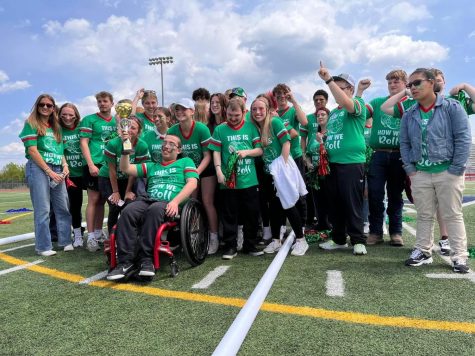 All the kids had a great time as each student was paired up with another from their school who signed up to help. All the kids went to play at least one game until the playoffs began. Each school got to pick one kid and one volunteer to represent the school. Musselman picked Kaleigh Weatherholtz and Brenden Dugan. The first school they played was Martinsburg and Dugan and Weatherholtz were able to beat them 12-9 to move on to the championship game against Hedgesville.
Starting out the game, it was very close with the lead going back and forth between both teams, but on the last throw Musselman was able to tie it up to take it to a one ball throw off. Each player got one throw to see who could get it closer to the white ball. Hedgesville had the first throw as their player had a great throw that went just past the ball, so it was all up to Brenden Dugan.
Everyone there was cheering him on and clapping for him. He loaded up his arm to make the throw and chucked it at the white ball. It was a perfect throw. It went just by the ball and stopped and he was able to win the championship for the school. All the players and volunteers gathered around him praising and congratulating him. Brendan had a smile that could light up an entire room.
When the team got back to school, staff and students were lined up in the hallways to congratulate them on their win which brought joy to them as they loved seeing everyone cheer. At the end of it all, the players had a great time and were all so happy afterwards. At the end of the day, that's what it all was for.