Music Review: Logic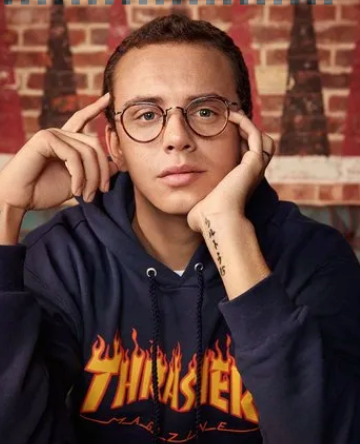 Sir Robert Bryson Hall, known as Logic is an American rapper born in Rockville, MA, January 22, 1990. While Logic is very popular in mainstream music, most of his popularity in the rapping community came from hate of him and his music.
But why? Some say that Logic's music has never changed and that he has never really experimented; however, I don't know why they get mad at Logic for making music he's comfortable with as many other rappers do the same. He knows what he believes to be his style and sound, so there's no need to change.
In addition to his consistent music style, people have also disliked Logic due to comments about his heritage. From first glance, Logic looks caucasian, but he is actually biracial, as he is part African American as well. His father was half African American while his mother was caucasian. Logic has stated that he is proud of his diverse heritage, but feels that since he looks "white" he seems to be less respected by the rapping genre. He also notices that many people don't believe him when he is proud of his African American family. Several listeners and critics feel that Logic leans too heavily on these points.
Recently, Logic blew up again, but instead of hate, people have actually had love for his new music. Logic dropped his new album "The College Park Tour" and one of the songs "Self Medication" featured celebrity Seth MacFarlane who is mainly known for the hit show Family Guy. After that song's release it seems logic has gotten nothing but love which is refreshing to see. The new album seems to be hitting all the marks.