Fundraiser Event to send MUHS Thespians Club to States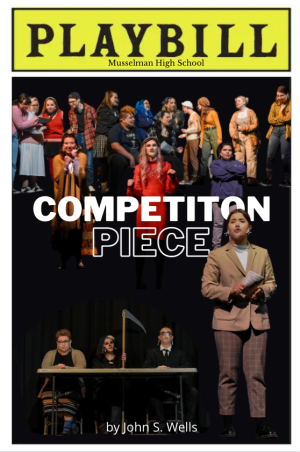 The MUHS Thespian club won regionals with their play "The Competition Piece." To help fund their trip to the next competition, the school is having a celebration of the performing arts on March 11th at seven in the evening. During this performance you will see the talents of the choir department featuring show choir, chamber choir, and women's choir. At the end of the showcase, the Thespians will be performing their show which will last around 40 minutes. Admission to get in is $10 per ticket and can be bought at the door or you can reserve a ticket online at the link below. All money earned from ticket sales will be used to help fund the trip to the WV State Festival.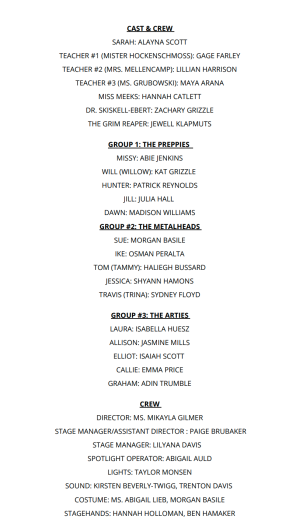 The Thespians, organized and lead by Ms. Gilmer and assisted by Ms. Lieb, competed in a State competition hosted by Spring Mills High School in association with the Educational Theater Association. The group went up against other high schools in the area; Washington, Jefferson, Martinsburg, and Hedgesville high respectively, and they were the high school hand picked to be moving on to the state level. This means that the Thespians will be traveling later this month to compete again. The WV State Festival will be hosted on March 24th and will end on March 26th. It will be taking place at Marshall University in Huntington. All 30 of our talented thespians will be bringing glory to our wondrous school, and this celebration is a way to send them in high spirits.
To reserve your ticket for the fundraiser event, please visit this site. Click HERE.  In addition to reserving a ticket on this site, you can submit an audio shout out to embarrass a student over the loud speaker for only $1.
If you desire to become a thespian and join the club for next year, be on the lookout for Mr. Stiles and ask him how to sign up. They are always looking for more people to show off their acting talents! One day, you could possibly be on your own winning show!